Sri Balaji Vidyapeeth is a young and dynamic Health Sciences Deemed to be University, synonymous with zeal, optimism, dedication and determination to serve the cause of the humanity in its own, humble and rightful manner and yet firmly embedded in rich and diverse educational heritage. The Deemed to be University aims to excel in academics and participate keenly in clinical medicine,  research and training; nurturing passion and enthusiasm towards the acquisition of  theoretical knowledge and skills  that would endear with evidence based best practice and research.
One of the noteworthy features is the promulgation of unique objective, job oriented and evidence based courses in Complementary and Alternative Medicine, besides offering conventional undergraduate and postgraduate programs.
The Faculty of Allied Health Sciences (AHS) envisages training young health care professionals in order to make them conversant and competent and also fulfil the goal of making our nation "skilled India".  In addition, as a part of the mission embarked, Allied Health Sciences provide a difference in the quality of life both physically and emotionally. The Faculty was established in the year 2014 with the cherished perspective of providing trained technocrats capable of handling hi-tech instrumentation and equipment's that would go a long way in assisting the medical team rendering quality health care  services to an individual or community.
The academic courses are designed specifically to train and educate allied health professionals so as to provide high quality service in their chosen fields so as to render the graduates competent for a rewarding and fruitful service –oriented career in the rapidly proliferating health care industry. Health care professionals would ever be in demand and following completion of the academic course, the young and qualified professional can contribute largely to variegated activities including the growth of corporate, government hospitals etc., as an integral part of medical team. An excellent remuneration package and plenty of opportunities fostering career development are obviously in store for the avid and discerning young professionals.
Since its establishment in 2014 at Mahatma Gandhi Medical College & Research Institute and ShriSathyaSai Medical College & Research Institute campus under SBV, the growth and progress of the Allied Health Science has been steady and has been propelled with   adequate basic infrastructure, clinical facilities, dedicated and qualified faculty. The faculty of AHS conducts undergraduate courses in various job oriented avenues and postgraduate disciplines in clinical chemistry, nutrition, Yoga Therapy, Music Therapy and Health Professions Education. The courses and programs offered in the realms of Health Professions, Music therapy and Yoga therapy are unique in structure, curricular content and implementation.
AHS has a flexible plan of study (Choice Based Credit System-CBCS) designed to meet the requirements of a wide gamut of professional tenets and practice. The Faculty of AHS provides an environment for the learners to acquire professional skills, values of team work, communications skills etc. The Faculty of AHS is given the due fillip by a   strong team of highly motivated Medical and Allied Health Sciences faculty who with their commitment and dedication will guide the students throughout the course of study. Most of these courses are well recognized by recruiting agencies. The Medical Imaging Technology course is recognised by Atomic Energy Regulatory Body (AERB) of India, an important regulatory board.
SBV has a placement cell that provides advice, counselling, career guidance and related logistics for enabling one to choose a career that would be synonymous with plenty of scope and opportunities to scale greater heights. A significant feature of the academic courses and programmes in allied health sciences is that all of them are under Choice Based Credit System (CBCS) that is synonymous with Academic Flexibility vested with the Deemed-to-be-Universities by the UGC.
LEADERSHIP and Governance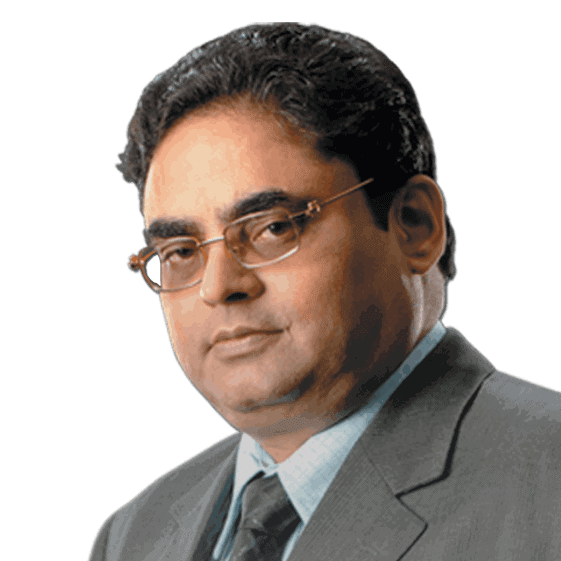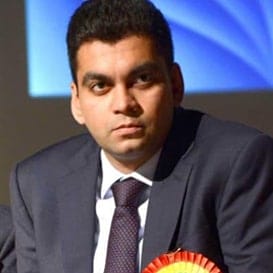 Dr. Prashanth Rajagopalan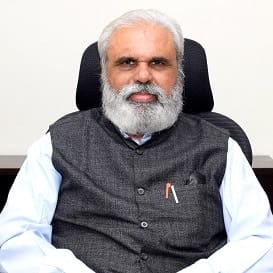 Prof. (Dr) Nihar Ranjan Biswas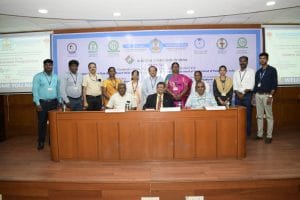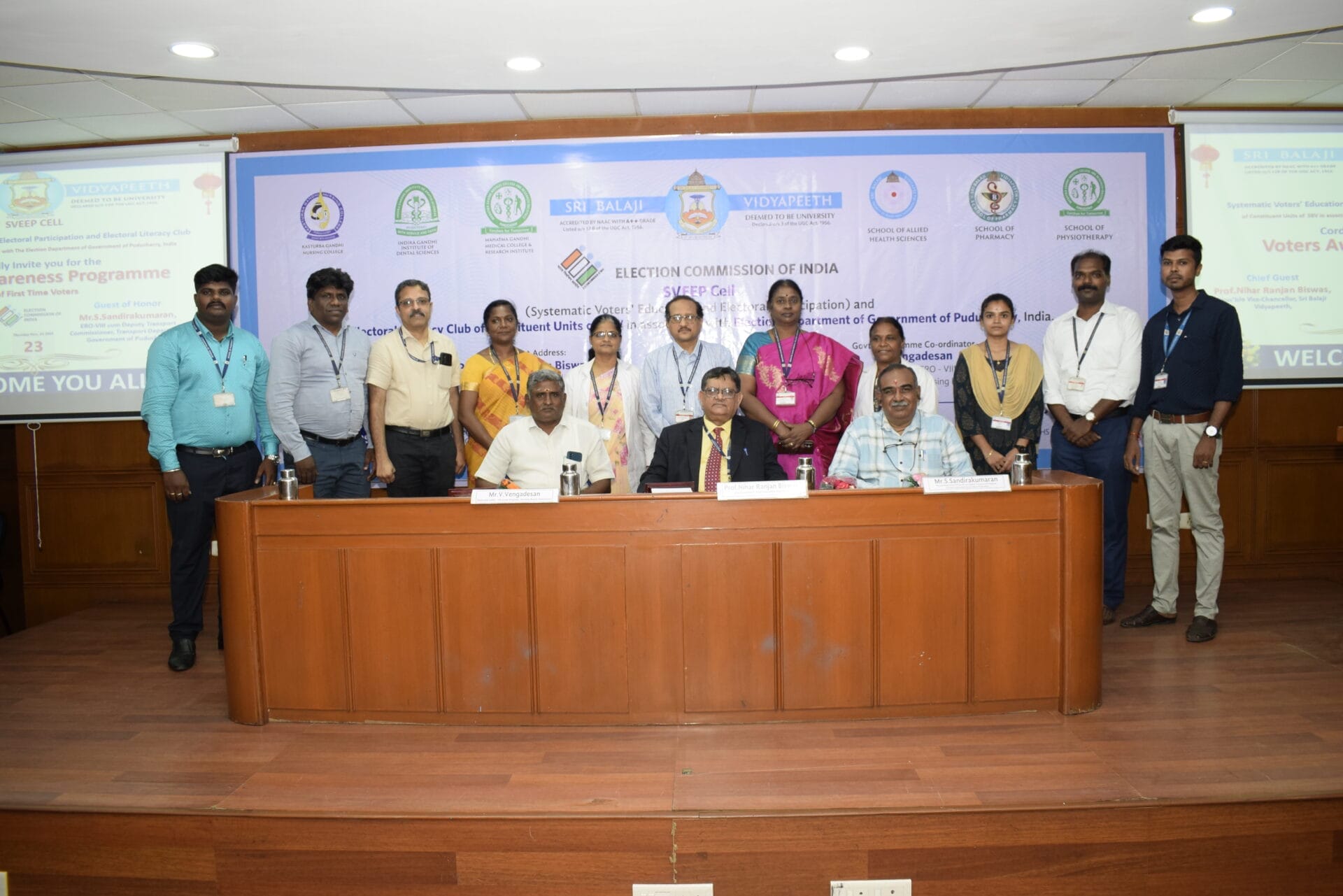 Voters awareness awareness program was organised for the first time voters  by the Indira Gandhi Institute of Dental Sciences along with the constituent colleges of
Read More »