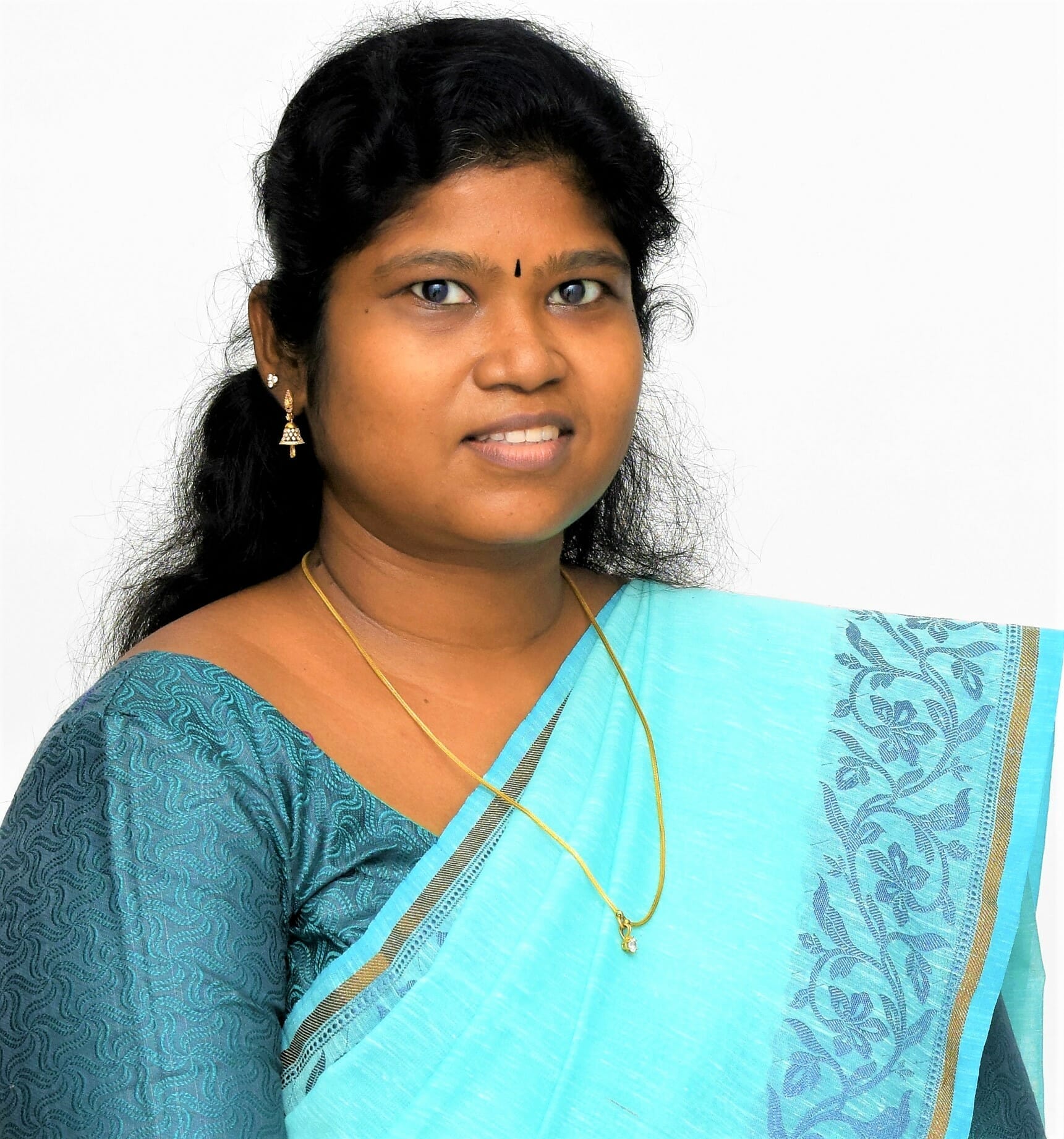 Dr. Shivasakthy Manivasakan
BDS.,MDS.,PGDHPE.,PhD.,MFDS(RCPSG).,
Prof. Shivasakthy Manivasakan, a Prosthodontist, qualified in the field of education with a Postgraduate Diploma in Health Professions Education (PGDHPE) and a Ph.D. in Health Professions Education. She was endowed "Shri Gurucharan Das Endowment Medal" for Best Ph.D. Scholar. She is a gold medalist in the dental program as well. Her contribution towards the identification and support of Students Needing Additional Curricular Support is awarded and recognized internationally in the field of education. She is a Member of the Faculty of Dentistry of the Royal College of Physicians and Surgeons (MFDS RCPSG), Glasgow, member of the Association of Medical Education in Europe (AMEE) and American Dental Education Association (ADEA). She is the recipient of the "Best teacher award 2020" by the Institute of Scholars in recognition of her valuable contribution to the academic community and the students, "Eminent teacher award 2020" conferred on Teachers Day commemoration 2020 for being a role model to the entire teaching fraternity at Sri Balaji Vidyapeeth.
The successful journey of her got featured in the unique campaign for Indian dentists who have broken glass ceilings to reach leadership positions in their careers, "Be the Light House. This is my journey", to commemorate India's incredible journey of 75years on August 15, 2022, by Sociodent in association with IIHMR startups. She has received the "Best Researcher Award 2022" in International Research awards on Science, Technology, and Management. She is a key contributor towards the conversion of all non-regulatory programs of Sri Balaji Vidyapeeth to adapt to the Choice Based Credit System. She has two granted patents, seven published patents, and thirty-one copyrights granted to her credit. She has 50 publications and has contributed to five training manuals on palliative care for Medical officers, Staff Nurses, ASHA, Community health worker, and Multipurpose workers at Ayushman Bharat Health and Wellness centers for NHSRC, Ministry of Health, Govt. of India. She is the editor of the Journal of Scientific Dentistry, a member of the academic council, and a board of studies member for several programs at Sri Balaji Vidyapeeth. She is also guiding master's, MHPE, and Ph.D. candidates. She is the Founder member of the Healthcare Intellectual Property Rights Association (HIPRA). She has conducted several workshops on educational science and technology, and Intellectual Property Rights for medical, dental, and allied health academicians at the International and National levels. Her key areas of expertise & consultancy include Health Professions Education, Choice Based Credit System, National Education Policy, Intellectual Property Rights, Prosthodontics, and Palliative Care.