III National Conference of
Health & Intellectual Property Rights Academy (HIPRA)
HIPRA is an academy formed by eminent persons from the interdisciplinary fields of healthcare to be the frontrunner for the promotion of knowledge regarding Intellectual property rights. This academy aims to encourage and advance the knowledge, study and practice of Health Care Intellectual property rights of India.
Date: 16th & 17th December 2022, Venue: BC Roy Hall, MGMCRI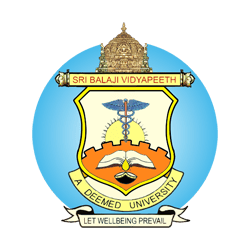 SBV is a young Deemed-to-be University, proud of its modernity and yet firmly entrenched in rich educational heritage and ethos. This Deemed University was established in the year 2008 and ever since has been ceaselessly striving to excel in Academics, Research, Patient care and Extension services-all has done with a view to serving society.
The Deemed University's constituent colleges include two Medical Colleges, one Dental College, two Nursing Colleges, a School of Pharmacy, a School of Biological Sciences, Physiotherapy and Allied Health Sciences   The visibility of SBV is enhanced by the A++ Grade conferred on it by the National Assessment and Accreditation Council (NAAC). SBV has been successively ranked one among the top 100 Indian Universities, based on the India ranking, released by NIRF for the years 2016, 2017, 2018, 2019 and 2020 respectively. 
To create awareness among young healthcare providers about the importance of intellectual property rights and to bridge the inventors and manufacturers.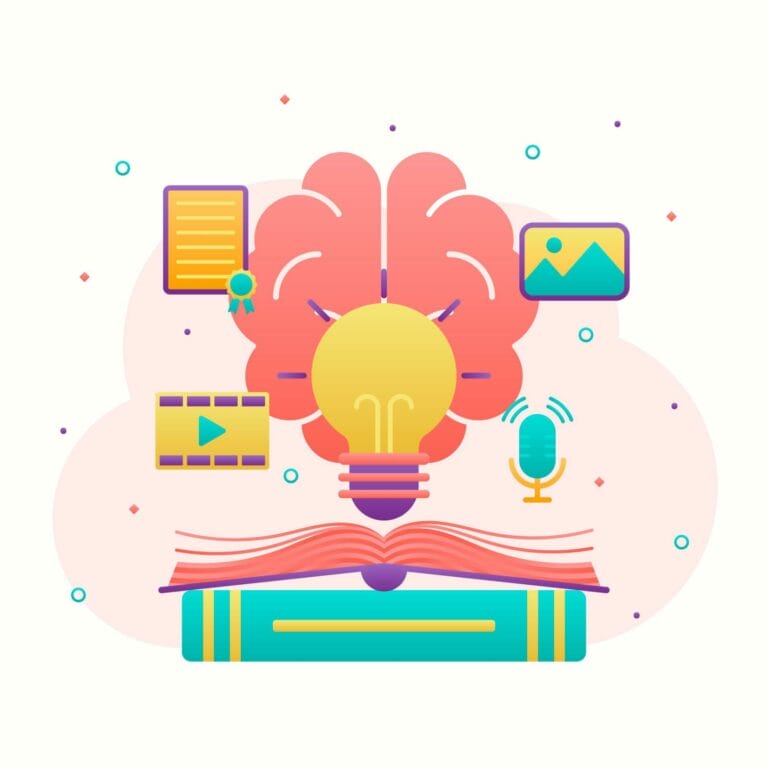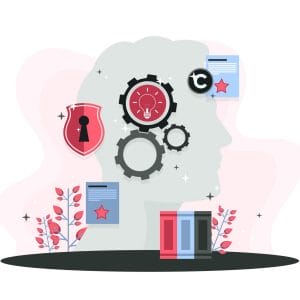 Healthcare providers (Doctors, Nurses, Paramedics), Young Health care inventors & innovators, Product Developers & Health care manufacturers
IP and Youth Health Care Innovating for a Better Future
The youth of today are an incredible and largely untapped source of ingenuity and creativity. Their fresh perspectives, energy, curiosity and "can do" attitude, not to mention their hunger for a better future, are already reshaping approaches and driving action for innovation and change.
This conference is an opportunity for young people to find out how IP rights can support their goals, help transform their ideas into reality, generate income, create jobs and make a positive impact on the world around them. With IP rights, young people have access to some of the key tools they need to advance their ambitions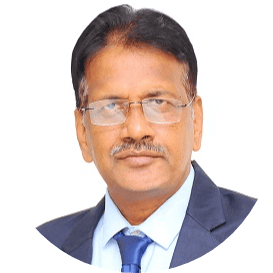 Prof. Subhash Chandra Parija
Vice Chancellor, SBV & President, HIPRA.
The First National Conference – HIPRACON" with a theme "New Horizons in Health Care IPR" was organized via virtual mode on 20th and 21st December 2020.  The 1st HIPRACON provided platform for innovators across India to present their inventions/innovation to various stakeholders. The HIPRACON housed around 260 Innovators/ inventors, Faculty and Students from various health care sectors participated throughout India. The Conference hosted 5 guest speaker who had done significant contribution in the field of IPR, they highlighted about the various accepts Intellectual property right in the health care, various invention done so far in health care sector and the process of registering the invention/innovation at various government organizations to the budding innovators/inventor.
The Second National Conference – HIPRACON" with a theme "Create an ideal product for health care" was hosted by Shri Sathya Sai Medical College and Research Institute, Tamilnadu on virtual mode 19th November 2021 and 20th November 2021. The Conference hosted 6 guest speaker who had done significant contribution in the field of health care product development and innovations.
Healthcare innovation the role of youth in India.
Healthcare innovation in India – the success stories.
IP and Youth – Role of National Educational Policy.
Role of intellectual property rights in encouraging innovation and creativity.
Paper Presentation on Complete prototype of healthcare invention/innovation
Poster Presentation on Proof of concept on health care
Guidelines for Paper & Poster Presentation
Registration Fee:
External Faculty and Students – INR 1500*
Inhouse SBV – Faculty and Students – INR 1000*
Last Date: 10th December 2022
* Includes Registration kit, 2 Lunch, 3 high tea and entry to scientific sessions
Registration Fee without Hospitality: INR 250**
** Includes Registration kit, 2 high tea, entry to scientific sessions, and participation in the competition
Account Name : Health and Intellectual Property Right Academy (HIPRA)
Account Number : 6935378657
Bank Name : Indian Bank
Branch : Kirumampakkam
IFSC Code : IDIB000K087
Chief Patron
Shri. M. K.Rajagopalan,
Chancellor.
Dr. Prashanth Rajagopalan,
Vice Chairman,
Sri Balaji Educational and Charitable Public Trust.
Patron
Prof. Subhash Chandra Parija,
President Health & Intellectual Property Rights Academy – HIPRA
 
Organizing Chairman
Dr. P. Karthikeyan
Organizing Secretary
Dr. M. Senthil
Treasurer
Dr. A. R. Srinivasan
Registration & Reception Committee
Dr. Meena Ramanathan
Scientific & Competitions Committee
Dr. M. Shivashakthy
Dr. David Livingstone
Hospitality Committee
Dr. K. Karthikeyan
Certificate Committee
Dr. R. Charulatha