Credit-Based Programs in Health Professions Education
Our PGDHPE and M Phil programs are based on Choice Based Credit system of UGC/NAAC. They are competency driven, based on heutagogy model, and flexible to suit the needs of faculty across the health sciences.
PGDHPE program (26 Credits) consists of four courses/modules (with a mini-project) each carrying 6 credits, and portfolio (2 credits) besides requirement of University Examination at the end of one year.
With PGDHPE or equivalent degree from outside, one can enter the M.Phil program of two years (32 Credits)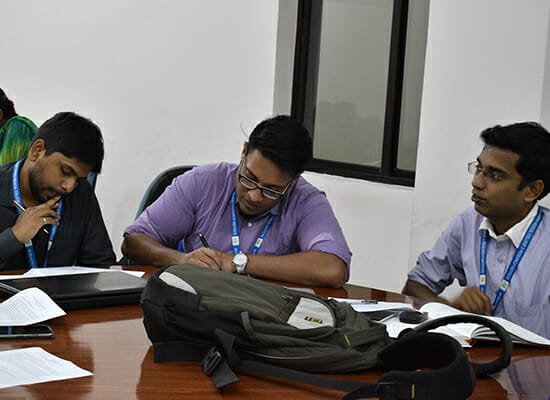 The unique features of our courses
Designed in a Heutagogy model in which learners are empowered to teach and learn

Use of blended learning approach – Contact sessions are combined with web-based learning and e-learning – Extensive use of LMS/google groups, WhatsApp interactions, collaborative learning, sharing of resources, assignments, projects linked with work-place based learning.

Intensive role modeling and mentoring by senior most educators combined with portfolio and feedback

Assessment based on Multi-Source Feedback including formal exam, peer assessment, and portfolio-based assessment.