School of Biomedical Sciences (SBMS), a constituent unit of Sri Balaji Vidyapeeth (Deemed to be University), is a trans-disciplinary advanced higher education institution where teaching, state-of-the-art laboratories, integrated learning, and skill development bring together a unique academic environment to impart high-quality training to inquisitive young minds.
What is Biomedical Sciences
Biomedical Sciences (BMS) is a prospective branch of medical science that combines the knowledge of basic sciences with the scientific basis of health and disease in humans and animals.
BMS is an ideal study program developed especially for all students interested in areas of medical and basic sciences such as human anatomy, human physiology, medical microbiology, molecular biology, immunology, genetics, bioinformatics, biotechnology and nanoscience.
Biomedical professionals are in great demand underlined by their need in the healthcare industry.
What is Unique about Biomedical Sciences and the School
As recommended by the new National Education Policy 2022 of Government of India, the institutional doors remain open not only to faculty from other disciplines but also to scholars and practitioners from universities and industries situated near or elsewhere, nationally and internationally. An academic environment that is open, free, pedagogic and non-hierarchical is envisioned.
All programs are embedded in an ambience of a mature and highly sophisticated healthcare/ research culture which has an equally strong base of Science, Technology, Maths, Engineering (STEM) and Healthcare.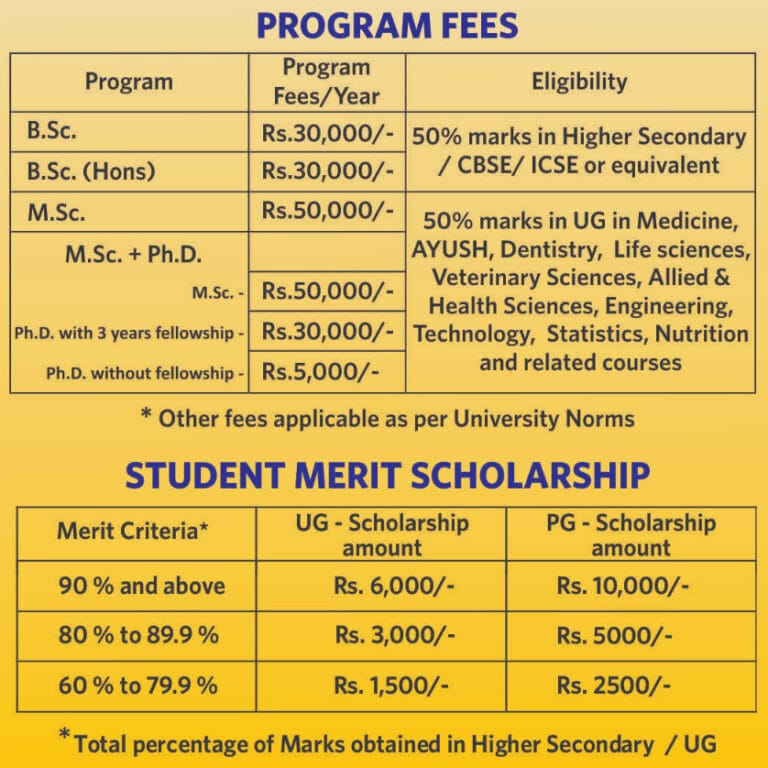 Why Biomedical Sciences at SBV
School of Biomedical Sciences has designed its programs to strengthen a new type of training where mentoring and tutoring with research is an integral part of the academic life and learning experience of a student in a NAAC A++ healthcare university.  SBV campus has established constituent units in medical, dental, pharmacy, nursing, physiotherapy, allied health sciences and biomedical sciences.  Programs are designed to provide deep thinking experience through a multi-disciplinary learning and skill development practices.
Objectives of the School of Biomedical Sciences
The objective of the School of Biomedical Sciences is to develop highly trained and skilled biomedical scientists who have diverse flexible career opportunities so that they can make valuable contribution to the continuing growth in medical industry.
To foster skill development towards entrepreneurship, development of new diagnostic tools, understanding the underlying mechanism(s) of action of various drugs and modulating their action using molecular methods, medical tools and devices, bioinstrumentation, computer designing with a special focus on multidisciplinary aspect such as biochemical, molecular and patho-physiological mechanism of diseases.
Everything you need to know about our Biomedical Science course
What do BMS graduates do?
BMS graduates around the world significantly contribute to the development of new health and disease diagnostics tools; discover and understand the mechanism(s) of action of drugs; developing new treatment modalities such as immunotherapy and gene therapy; and refining health care using modern methods of artificial intelligence and computer designing; and in developing new medical devices with innovations in biomaterials and nanoscience.
The students who complete this program will be highly skilled technologists and can be absorbed into industries, laboratories, academic institutions/universities in various supervised entry-level positions as technical/support staff/clerical/assistants with different job titles as Biomedical Technologist, Project Assistant, Lab Assistant, Lab Technician or Technologist,  Dietitian, Forensic scientist, medical technologist, medical coder, medical science liaison, environmental scientist, medical writer, medical and pharmaceutical sales representative, transplant coordinator, Project associate, Scientific analyst and various other academic/industrial teaching and R&D institutes across the globe.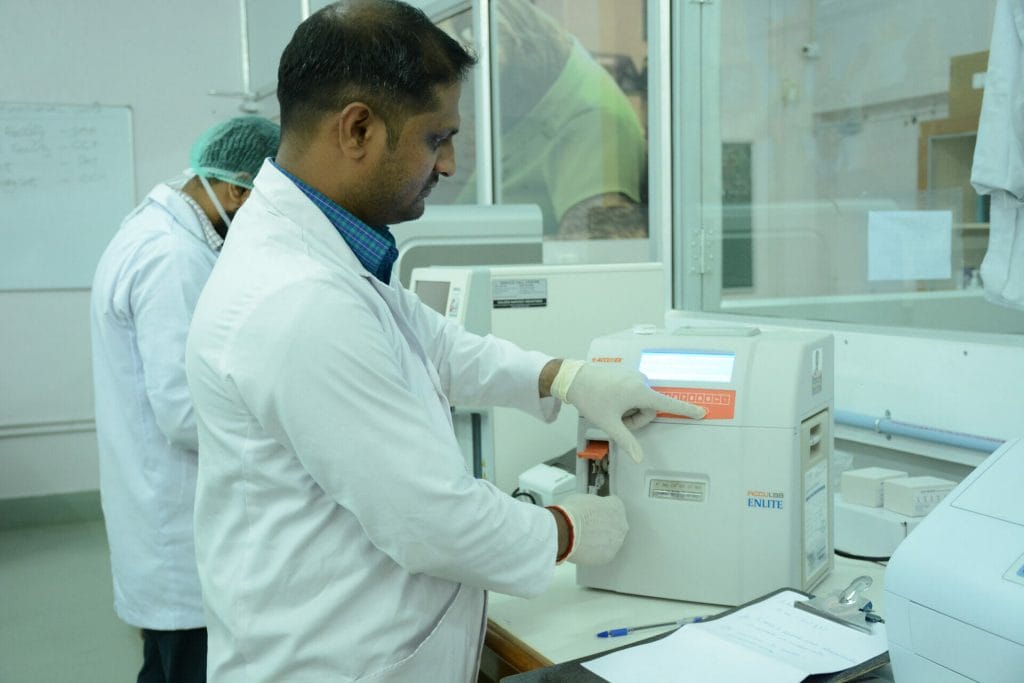 Higher Education Opportunities
On completion, the students can join other Universities both in India and abroad to pursue higher studies. The students can pursue other multidisciplinary courses through entry to other M.Sc. programs offered by this University or other Universities i.e., M.Sc. Anatomy, Physiology, Biochemistry, Microbiology, Biotechnology, Nanoscience & Technology, Gene Technology, Immunology, Human Genetics, Bioinformatics etc.  Students with 4 years B.Sc (Hons) will have the option of pursuing Ph.D. degree without a master's degree.