International Conference on "Spiritual Perspectives on Creating a Conscious Humanity" October 18-20, 2019 – Inaugural Function and Day 1
The conference was represented by a geographically diverse set of 23 speakers from France and across India with speakers from Bangalore, New Delhi, Kolkata, Chennai, Kollam, Jaipur, Surat and Pondicherry.
We had 8 keynote speeches, 13 paper presentations, a plenary session and a panel discussion as part of the conference.
We saw that speeches and presentations were inspired by various fields like science, Ayurveda, Yoga, Sri Vidya Yoga, Kabir Das Dohas, Kalarippayattu, etc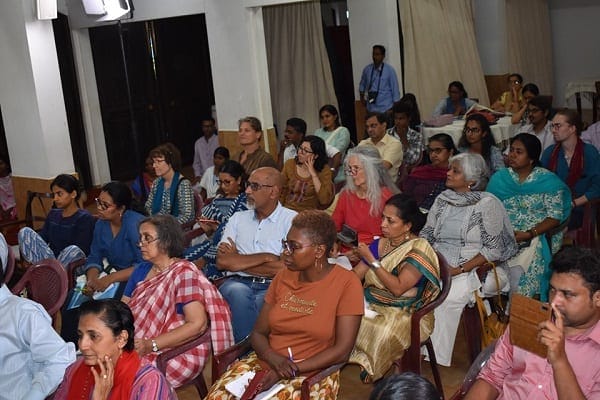 The conference was inaugurated and addressed by Prof. Subash Chandra Parija, Vice-Chancellor, Sri Balaji Vidyapeeth who emphasised the importance of the conference theme.
The first keynote speech by Yogacharya Dr. Ananda Balayogi Bhavanani was on creating a conscious humanity, the yogic way. He touched on how to break the cycle of Karma, Samskara, Vasana and vritti using the power of intent as a tangent adopting the yogic way. He specifically spoke about the yogic postures for pregnant women and various yogic aspects that would enhance the consciousness of the mother to bring in the new life.
Dr Tushar Dashora gave a thought-provoking talk on Karmic effect of abortion highlighting how a father is also impacted along with the mother at a karmic level. He also presented certain facts to clarify misleading assumptions on abortion.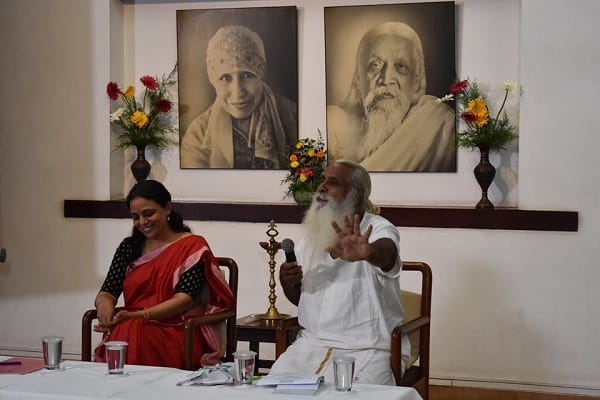 Deepa Vaitheeshwaran gave a very interesting similarity of a mother's womb with the Kalari pit which is beneath the earth designed based on the 5 elements and kundalini shakti. She also described Sri Chakra through Sri Vidya Yoga representing the union of Shiva Shakti and also explained the 3 main rituals performed before procreation to strength the embryo and enhance mental growth.