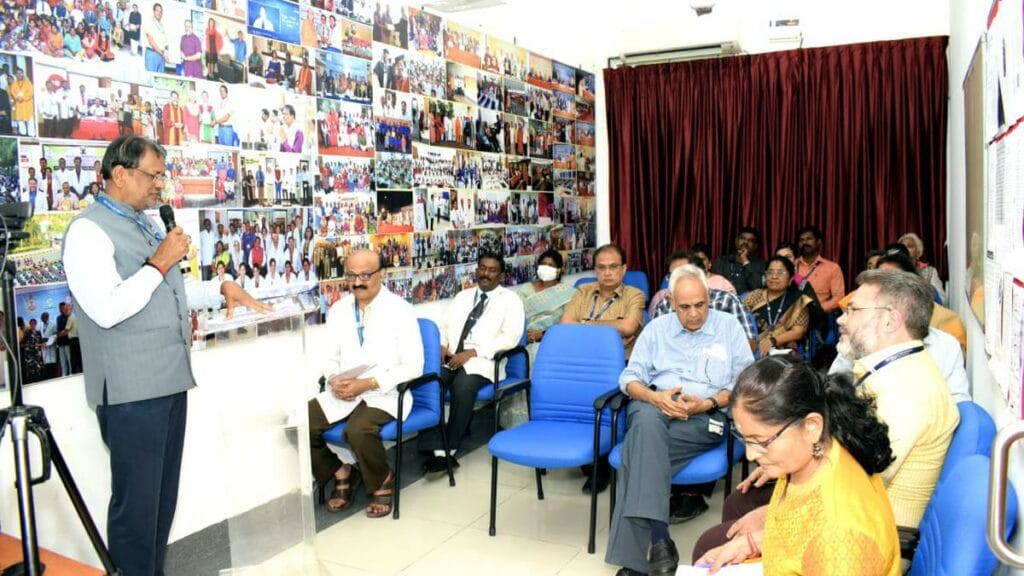 S.C. Parija, Vice Chancellor of Sri Balaji University, addressed a recent event to unveil the portrait of Aaron Antonovsky, Father of Salutogenesis at the institution.
Sri Balaji Vidyapeeth (SBV) recently unveiled a portrait of Prof. Aaron Antonovsky, known as the 'Father of Salutogenesis', at its Institute of Salutogenesis and Complementary Medicine (ISCM).
On the occasion that coincided with the 99th birth anniversary of the scientist, S.C. Parija, SBV Vice-Chancellor, said that salutogenesis or wellness was a cardinal term coined by Prof. Aaron Antonovsky to drive home the attributes immediately related to the sense of coherence that would enable an individual to cope with the stressors of life.
Participating in the event online from Israel, Avishai Antonovsky, working in the Mental Fitness Branch, Department of Health and Well-Being, Medical Corps, Israel Defense Forces, expressed joy over the tributes to his father.
SBV has formally announced the centenary birth year of Prof. Antonovsky as the 'Year of Salutogenesis'.
Ananda Balayogi, Director, ISCM, and Meena Ramanathan, Deputy Director, School of Yoga Therapy, also participated in the event.