Director (Accreditations)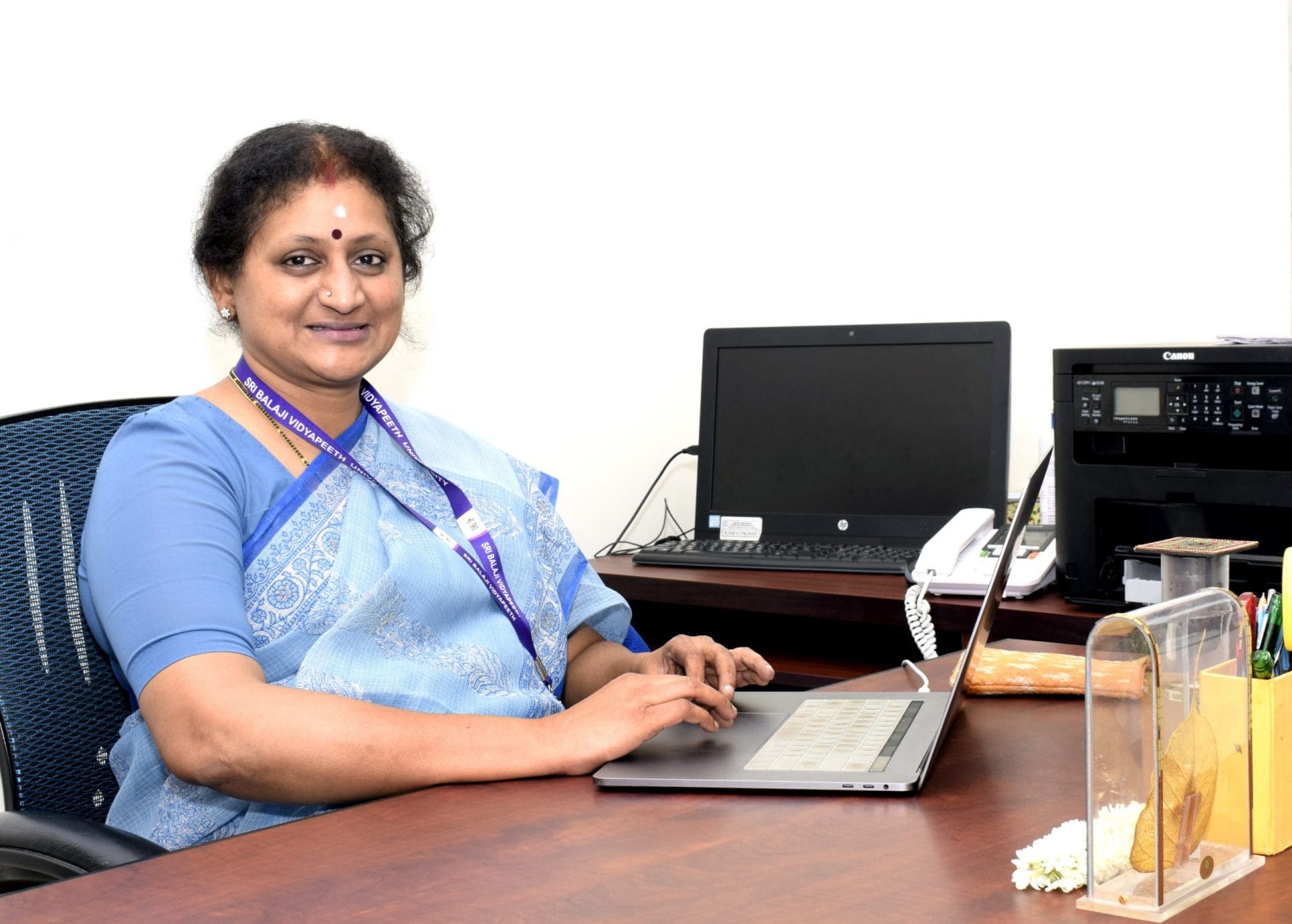 Prof. Carounanidy Usha,
M.D.S., Ph.D.,
Director - SBV Accreditations and Coordinator of IQAC
Prof. Usha Carounanidy is an eminent academician, dental educationist, avid researcher, and astute administrator. An alumnus of Madras Dental College, she completed her BDS in 1987. Dr.Usha acquired her MDS in Conservative Dentistry and Endodontics from the prestigious Institute of Medical Sciences, BHU.
Dr.Usha had occupied several key academic positions during her three decade long illustrious career at prestigious institutes, viz., Bapuji Dental College, Davanagere, Mahatma Gandhi Postgraduate Institute, Pondicherry and Rajah  Muthiah Dental College and Hospital, Annamalai University, prior to assuming office in March 2013 as the  Principal of Indira Gandhi Institute of Dental Sciences, Pondicherry, a constituent unit of Sri Balaji Vidyapeeth. Presently, Prof.Usha is holding the post of Director, Accreditations, and coordinator of IQAC at SBV. Her research publications and books have been widely acclaimed.