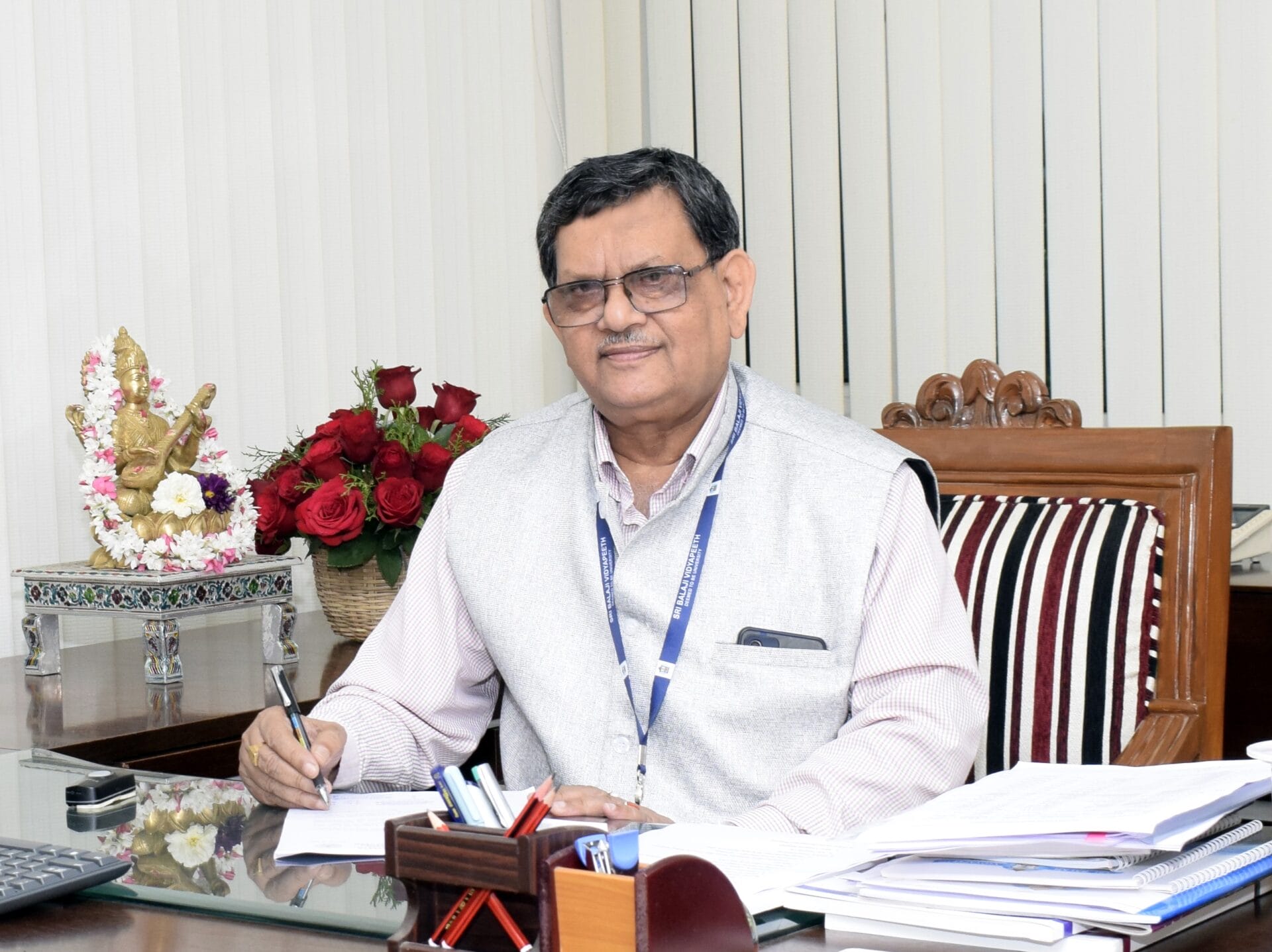 Prof. (Dr) Nihar Ranjan Biswas
M.D., D.M., DNB., D.Sc.(Pharmacology)

Vice Chancellor,
Sri Balaji Vidyapeeth (Deemed to be University).
Former Director & Vice Chancellor, Indira Gandhi Institute of Medical Sciences, Patna, Bihar.
Former Director, Mahavir Vaatsalya Aspatal & Mahavir Heart Hospital, Patna.
Former Advisor to Govt. of India, B.P. Koirala Institute of Health Sciences (BPKIHS), Ghopa, Dharan, Nepal & Hon. Prof. of Clinical Pharmacology, BPKIHS, Dharan, Nepal.
Formerly Visiting Faculty, College of Medicine, King Faisal University, Dammam, Kingdom of Saudi Arabia.
Prof. N.R. Biswas is an eminent and acclaimed academician, researcher, medical educationist and administrator. Endowed with a brilliant academic record, Prof. N.R. Biswas obtained his M.B.B.S. degree from the University of Calcutta and MD (Pharmacology) and D.M. (Clinical Pharmacology) from PGIMER, Chandigarh. He obtained his DNB in Clinical Pharmacology and Therapeutics. Prof. Biswas is also a recipient of D.Sc. (Honoris causa) from Colombo University, Sri Lanka.
International / National Assignments:
Core member of Delhi Society for Promotion of Rational Use of Drug.
India-WHO Programme in Essential Drugs.
National Pharmacovigilance Centre for ADR Meeting.
WHO Collaborating Centre for Int. Drug Monitoring, UPPSALA Sweden.
FUTURE GROUP INTERNATIONAL- As a resource person for preparing medicine policy for Uttranchal State.
Significant contributions to translational research and indigenous technology development:
Developed Nanoparticulated Sparfloxacin as Eye-drops.
Evaluated Cyclosporine eye drop as a treatment to prevent graft rejection in high risk keratoplasty.
Evaluated and published new dose regimen of Levo-dopa and carbidopa combination as a treatment of Amblyopia
Developed Aprotinin as a treatment of fungal keratitis
Development of Polyhexamethylene, bigunide (PHMB) – a unique treatment of Acanthomeba keratitis. (First time in India)
Centbucridine – a CDRI product was evaluated as a local anesthetic and proved to be 4 times more potent than lignocaine.
Liposomated drug delivery evaluated.
Catalin was evaluated as a treatment of Posterior Capsular Opacification
Research on herbal drugs as a treatment of Diabetes mellitus.
Research on P-Glycoprotein as a tool to prevent efflux of ocular drugs.