Sri Balaji Vidyapeeth (SBV) is a Health Sciences Deemed to be University accredited by NAAC with A++ Grade and Listed u/s 12B of the UGC Act, 1956. SBV is one of the top 100 Universities in India, as per India Rankings 2019 published by NIRF (MHRD, Government of India). SBV has been recognised as a Scientific and Industrial Research Organisation (SIRO) by the Department of Scientific and Industrial Research. At any given timeline, SBV has nearly four thousand students pursuing various courses in the five constituent colleges, viz., Mahatma Gandhi Medical College and Research Institute (MGMCRI), Sri Sathya Sai Medical College and Research Institute (SSSMCRI), Indira Gandhi Institute of Dental Sciences (IGIDS), Kasturba Gandhi Nursing College (KGNC) and Sri Sathiya Sai College of Nursing (SSSCON), six centres – Medical Simulation Centre (MSC), Centre for Yoga Therapy, Education and Research (CYTER), Central Inter-disciplinary Research Facility (CIDRF), Centre for Health Professions Education (CHPE), Centre for Music Therapy, Education and Research (CMTER), and ASTRA Cadaver Lab) through the Faculties of Medicine, Dentistry, Nursing, Pharmacy and Allied Health Sciences(AHS).
Sri Balaji Vidyapeeth has been promoting research activities in Medical , Dental and nursing sciences since its inception. This research is in the form of faculty research projects, postgraduate dissertation work, PhD thesis work and undergraduate research projects and involves human or animal subjects. There has been a significant increase in the number and quality of research projects of SBV since its early days. High fidelity research, SBV has an exclusive Deanery for Research headed by an eminent medical researcher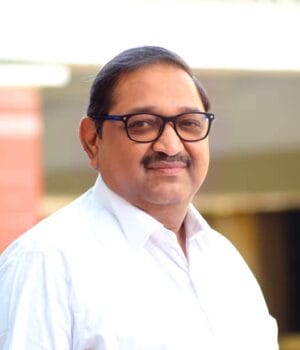 Vice President (Research, Innovation, and Development)
Head of the Institution, Former Adviser, DBT, Minister of Science & Technology, Government of India and coordinator for the establishment of the National Biotechnology Regulatory Authority and drafting of the new biotechnology regulatory bill.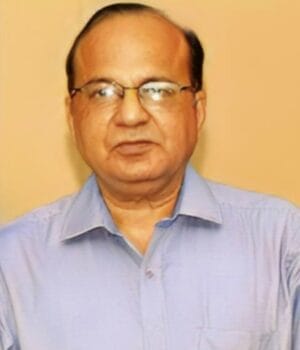 Following completion of postgraduate studies from 1973 to 1978 at Christian Medical College, Vellore, Prof. Reddy had rendered distinguished service at  JIPMER, Pondicherry-  a centre of national importance, from April 1978 onwards and that  in various capacities till superannuation in May 2014. It is noteworthy to mention that the Regional Cancer Center at JIPMER was dedicated to the nation at his initiative and Prof. Reddy functioned as its Director. Prior to this appointment, Prof. Reddy had served as the Dean, JIPMER for 10 years. Following superannuation at JIPMER, Prof.Reddy joined Mahatma Gandhi Medical College & Research Institute (MGMCRI), Puducherry where he had worked as a Professor of Radiation Oncology and Head of Quality Management Services for five years (2014-19).
A distinguished postgraduate teacher and guide/co-guide for several MD/MS – PG students in Radiotherapy, Radio diagnosis, Surgery, ENT, Obstetrics & Gynecology, and Anatomy, Prof. Reddy had figured in the panel of examiners at several universities for postgraduate examinations. Besides, Prof. Reddy has been a research supervisor for PhD programs in Clinical Pharmacology and Medical Physics and was largely instrumental in establishing the department of Radiotherapy at JIPMER that led to the status of a Regional Cancer Center.
As a Professor of Eminence at MGMCRI, Prof. Reddy had served from June 2019 to Jan 2023, prior to his appointment as Dean Research, Sri Balaji Vidyapeeth. Dr. Reddy has 139 publications to his credit  in peer reviewed, indexed national and International journals of repute.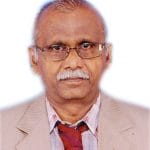 M.Sc , PhD (Medical microbiology)
Associate Dean research, MGMCRI, SBV
Prof. Selvaraj Stephen has about 45 years of research/clinical Laboratory experience including 28 years of teaching experience in Medical Colleges. He has 74 research publications in peer-reviewed Medical Journals. In the field of Rickettsial diseases (Scrub typhus, Q fever and Spotted fever). He also has received EMR (ICMR) fund to the tune of 33 lakhs and IMR (university fund) of 26 lakhs. Duties and responsibilities: In charge of Research Grants (IMR and EMR), MD/MS/DM/MCH thesis, ICMRSTS Projects (STS) and research activities of MGMCRI.
M.D (Pharmacology), PDCR, ESME
Associate Dean research, sssMCRI, SBV
Dr. Shree Lakshmi Devi is working as Professor of Pharmacology and Associate Dean Research at Shri Sathya Sai Medical College and Research Institute (A Unit of Sri Balaji Vidyapeeth). She has completed 12 years of teaching experience. Being the Chairperson of Institute Research Council, She is an editorial member of International journal of Pharmacognosy & Chinese Medicine. She has published more than 25 research articles in indexed peer reviewed national and international journals.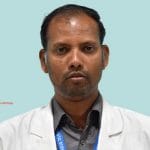 M.D.S (Oral & Maxillofacial Pathology & Microbiology)
Associate Dean Research for IGIDS
Dr. Vezhavendhan is working as Professor in the Department of Oral and Maxillofacial Pathology and Microbiology in  IGIDS with  14 years  experience. He has more than 40 publications in National and International journal. Overall co-ordinator for Ph.D. Journal club activites. Area of interest is cancer biology.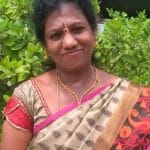 M.Sc (Nursing), Ph.D (Nursing), Master of Admin, PGDHM
Associate Dean research, kgnc, SBV
She has 14 years of teaching experience with 21 national and international publications to her credit. She is a peer reviewer in international and national journals and is the Member Secretary of Institutional Ethical Committee and Institutional review board of IGIDS. Duties and responsibilities: In charge of Publications, IPR (in association with IPR cell, SBV), Entrepreneurship and skill development and research activities of IGIDS.